Sunita Devi has 0.5 acre land in flood zone area of Parghari village, Sabour block of Bihar where paddy cultivation was very difficult due to flood. Before starting the LWR supported project, their standard of living was very poor. They used to take only one crop i.e. Wheat in the winter season only by irrigating hired water. There were no irrigation facilities so they could not grow vegetables. This situation adversely affected their livelihood status.
Under LWR supported Project, trainings were provided to the farmers about cultivation techniques, treatment of seeds, nursery sowing, use of fertilizers etc. for the cultivation of submergence tolerant variety of paddy – Swarna Sub-1(SS1). Sunita Devi with his husband Ramkrishna Mandal has taken training on cultivation techniques and started paddy cultivation under the guidance of AFPRO.
By introducing Sabour Ardh-Jal variety of paddy, they could do cultivation in the barren area due to crisis of water. Because this variety can sustain in low water also. They said that they learned the methods & techniques and developed confident to do paddy cultivation where they fears to do paddy before the Project. Irrigation Tube Well is also installed in the group named "Jai Maa Sherawalli". Sunita Devi is an active member of this Group. Through this tube well they are getting sufficient water for irrigation every year. Now they are getting three crops in a year such as kharif (paddy, maize), rabi (potato, garlic, onion vegetables etc.) and summer crops (moong, gram etc.). They are saving money in group and utilizing the fund as per their requirements.   Through this project they learned so many things which changed their life.
They desire to run their group continuously and manage to save money in Women Farmers Group account regularly. They also hope that the techniques learned in the project and water facility provided through tube wells will be very much helpful and aspires to continue the group level works and increase their income.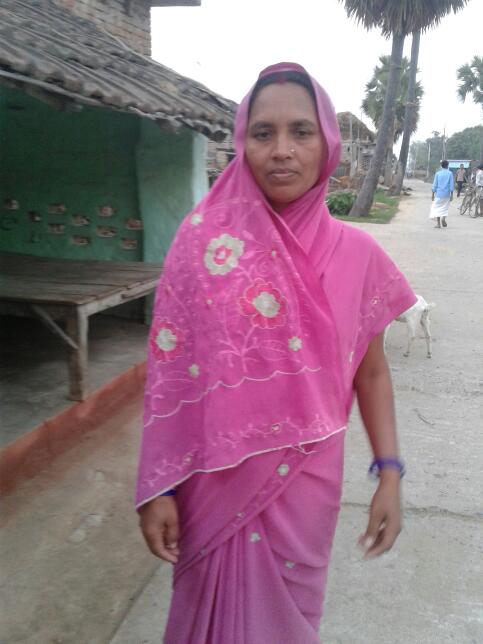 Comments are closed.