Project background 
India is the second largest tea producer and exporter of tea after China. In India, the major tea producing states include Assam, West Bengal, Tamil Nadu, Karnataka and Kerela. More than a million of workers engaged directly every year for various operations like plucking and production. As tea is a labour intensive, location specific and systematic form of agriculture, therefore, many factors contribute to production and quality. The bottleneck crucial in the growth of Indian tea industry include climate change, pest resurgence, soil nutrient loss resulting in decrease in yield, old age trees, and heavy reliance on chemical pesticides. In addition, Indian tea industry is facing the workers wage issue, pending payment of PF and gratuity, low hygiene and infrastructure and housing in tea gardens, high absenteeism due to availability of other lucrative avenues outside the garden and factory as well as presence of more favorable Government schemes like MGNREGA etc. The recent trend in tea industry is the emergence of small tea growers and bough leaf factories, three was a need felt for a domestic code for sustainability of the industry, and thus "Trustea" was initiated. Trustea is an Indian sustainability code and verification system for the tea sector, which addresses some of these challenges. The code enables producers, buyers and others involved in Indian tea businesses to obtain tea that has been produced according to agreed, credible , transparent and measurable criteria. The Trustea code envisages 11 chapters with 105 criteria which includes Management systems and continuous improvement, product traceability, soil conservation and management, water management, Fertilizers, Plant protection formulations, food safety, safety, health and welfare of the workforce, working conditions and worker rights, biodiversity and environment management, waste and pollution management.</P.
Objective of the programme:
Major objectives are to ensure quality tea production by way of capacity building of the tea manufacturing organizations and small tea growers on sustainable tea farming practices; to enhance the livelihood of small growers and workers through efficient use of the available resources including skill; to coordinate between stakeholders, small growers and manufacturing estates for sustained and symbiotic relationship.
Major Interventions:
Our team undertakes visits and assessment in interested tea gardens, factories and small tea growers and does what is known as GAP audits, follow up audits, and GAP closures. The main principles are from the Trustea Code that drives these audits to assess the surrounding environment and that unit's impact on it, workers rights and safety, traceability, food safety, and an improvement plan of action is drawn out to meet the short coming of the audit findings. During this process hand holdings were given to the factories and tea gardens to fulfil the code criteria.
Total 4719 small tea growers were trained through the programme by direct training or by training the trainers, on Trustea code, water and soil and biodiversity conservation, use of proper chemicals for tea production. Approx.  71000 ha. of tea plantation across tea estates and small tea gardens were added to the sustainble tea initiative – Trustea.
Impact of the programme:
With our interventions, total 16 estate gardens and brought leaf factories have been guided towards the Trustea programme and successfully got verified, adding 22 million kg. of tea to the Trustea Sustainable Tea system and it's an endeavor to step forward towards meeting the  sustainable development goals.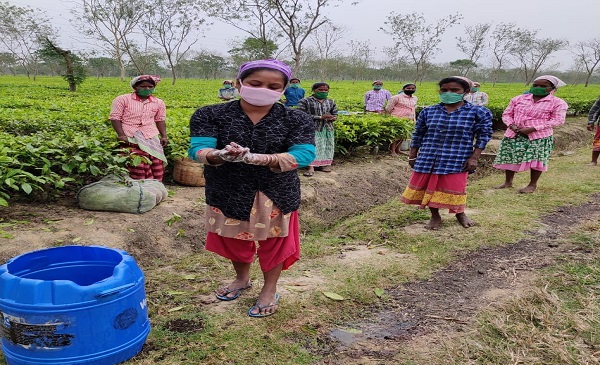 Focal Area           :  Food Security and Livelihood
Duration               :  September,2019 to uptil now
Location                :  Arunanchal Pradesh, Assam and West Bengal
States                     :  Arunanchal Pradesh, Assam and West Bengal
Beneficiaries       :  Small Tea Growers – 4719, Tea Garden and Factory workers -6340 verified
Funding Agency :  IDH, Hindustan Unilever Limited and Trustea Foundation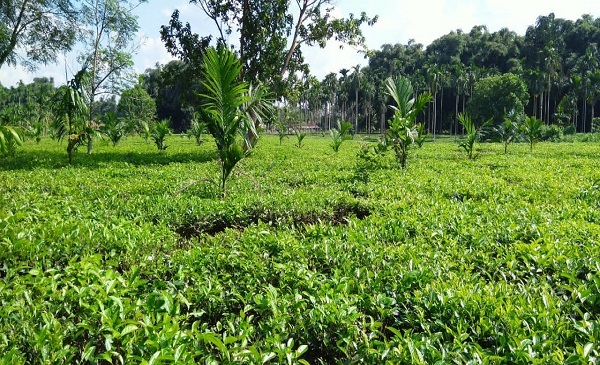 Comments are closed.