Project background 
The project is implemented in nine villages located within 5 km proximity from the Coca-Cola Plant, in Pirangut village of Mulshi block, Pune, Maharashtra.
Objective of the programme:
The project focuses on about conservation of surface water resources and its management and aims to increase the capacity of groundwater aquifers and fulfill the excess demand of water to support various industrial and agricultural activities, rejuvenation of existing water bodies and identification of new sites for water conservation structure is essential. It also updates knowledge and capacity building on water conservation practices and its sustainable use for various industrial and agricultural activities.
Major Interventions:
The project is for construction of 13 water harvesting structures ( 3 check dams, desiltation and deepening of 1 pond, desiltation of 3 percolation tanks, 1 Check weir and construction of 2 spill ways, rejuvenation of 3 existing check dams). After construction of water harvesting structures, it will replenish 186,890 m3 of rain water to benefit over 7,000 families. The project area has very good connectivity with Pune city and it is like a suburb of Pune which affects overall collective efforts and adoption of sustainable management practices for land/water and agriculture. There are frequent changes (at very six months) in the Panchayat leadership (Sarpanch and Dy Sarpanch). Every time the new leader set his own priorities and thus affects the overall process of village development. This also had impact on our project in terms of delay in finalizing the sites, change in the sites and also resistance in undertaking the works.The rainfall in the area is high and water flows in the streams till the month of February. Also undertaking Desiltation activity in the existing water bodies is possible only in the month of March/April/ Thus for execution of water  harvesting works it is possible to undertake only during the months March to May and therefore gets only three/four months' time for effective execution.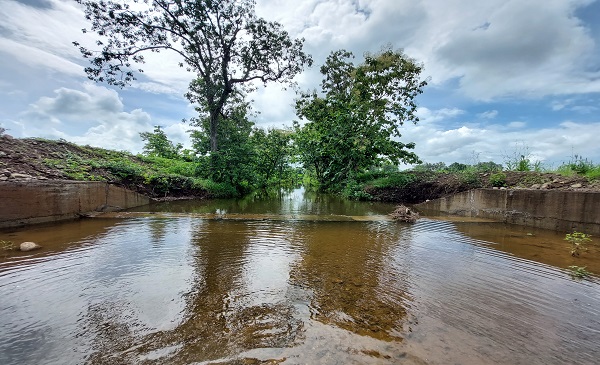 Funding Partner : Coca-Cola India Private Limited
Duration              :   April, 2019 to March, 2021
Location               :    Pirangut, Tal – Mulashi, Dist – Pune, Maharashtra
Comments are closed.