Project background 
This programme aims at creating a long term grassroots sustainable model which will build communities of healthy, educated and productive young people. AFPRO has been working in the states of Maharashtra & Himachal Pradesh since 2015. In collaboration with Mondelez India Foods Pvt. Ltd. a selective and need based approach was adopted to address the critical issues i.e. drinking Water availability, sanitation facilities, water augmentation and loss of greenery. AFPRO addressed the issues with a multi dimensional approach by constructing rain water harvesting structures for water recharge, sanitation units, drinking water pipe lines, mid- day meal shed, plantation and IEC wall painting etc at Induri, Maharashtra and Baddi, Himachal Pradesh.
Objective of the programme:
The project focuses on improving life of people, School Children  by participatory management of environmental resources, water and greenery development. Through this project we are providing drinking water and sanitation amenities to school children. Excessive withdrawal of ground water impacts ground water level, so to resolve this rain water harvesting structures has been established in schools.
Major Interventions:
Induri, Maharashtra : Eleven RO system of various capacities in nine project villages installed ensuring availability of safe drinking water facility to 3235 school children and 98 school staff. School level committee has been formed and capacitated for operation and maintenance of the RO system. Constructed new sanitation unit for boys (2 WC + 5 Urinals) in zilla parishad School, Sudumbre of Maval block , Pune dist. This has increased access to improved sanitation facility to 350 students.
Increased vegetative coverage in the project villages through plantation of 845 forest and hortilcultural trees and 37 medicinal plants on Grampanchayat land. Zill parishad School, Kundmala in Induri village covered through IEC/Wall painting activity. This helped in creating learning abilities in 39 school children. Two trainings organised on Behavioral change communication in Kanhewadi and Induri schools on basic health, hygiene, child health, nutrition and sanitation. This has created awareness among 240 school chiildren on better health and hygiene practices.
Construction of new sanitation units for Girls (2 WC + 5 Urinals) has been completed in Zilla Parishad School Takave. Installation of 500 meter Drinking water pipeline from Chavan vasti to Kundamala road Induri along with installation of submersible pump in existing hand pump has been completed. Construction of Seven new Sanitation units for Boys & Girls (2WC+5 Urinals) in zilla parishad school Takave, Maval block, Pune. Construction of four Community Sanitation unit (2WC+2U) in Vithhalnagar, Kanhewadi is complete. This has provided access of sanitation facility for 400 people.
Baddi, Himachal Pradesh : Five RO system of 500 LPH (@0 , 250 LPH (@) and 100 LPH (1) capacity installed at 5 schools benefitting 2550 students. Augmentation of existing sanitation facilitates in two schools in Gram Panchayat, Baddi benefitting 1250 students. Awareness campaign and rallies on Health and Hygiene in community area in Govt. High School, Jharmajri and Billanwali at Baddi benefitting 1000 students. Wall painting in five schools on water conservation, WASH practices, hygiene etc. Awareness drive on "Water conservation" carried out in six schools of Baddi. Organised two health and hygiene awareness camps in Govt. High school Jharmajri and Billanwali, one awareness camp in project village to create awareness on hygiene.Construction of Mid-day Meal Shed Completed at Jharmajri School, Baddi.Total five roof top rain water harvesting system has been installed in five schools – Govt High School Jharmajhari , Malpur ,Katha, Billanwali and Bhatolikalan . Under IEC Development, wall painting work has been completed in 7 schools, one park, and cremation ground on theme Water, Sanitation & Greenery
development.Construction of community Pond at Thana village, Baddi. Consturcted community Park at thanna village. One drinking water bore well installed in gram panchayat, Katha along with other necessary accessories benefitting 450 students. A water tank of 2000 Litre capacity was also provided for storage of water. Two sanitation units constructed for (one for boys and one for Girls) in Malpur School along with hand washing facility benefitting 450 students.
Impact of the programme:
Induri ,Maharashtra : a total of 208 girls from Zilla Parishad School Takave got benefitted from this sanitation unit for personal health and hygiene.This Intervention provides easy access to drinking water supply at door step of 40 HHs with a population around 500 people. This intervention also reduces the drudgery of women. This intervention improves sanitation facility of 41 students and 2 staff from Zilla Parishad  School Kundamala. More than 400 people got direct benefit from this intervention. Installation of 11 ROs in different villages has benefitted 3235 school children and 98 school staff. Through construction of sanitation units, 350 students benefitted in Maval Dist. Through trainings, 240 school children benefitted.
Baddi, Himachal Pradesh : One drinking water bore well installed in GPS Katha along with other necessary accessories benefitting 450 students. This ensured water availability round the year in the school for students. Through installation of five ROs 2550 students of 5 schools benefitted. Through sanitation facilities 1250 students of 2 schools benefitted. Through awareness camps, 1000 students benefitted.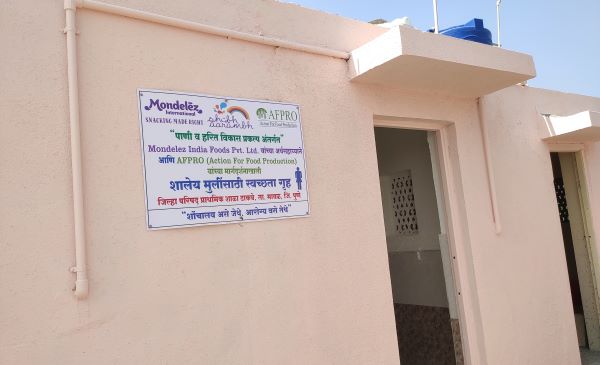 Focal Area         :  Water and Sanitation
Duration             :  December 2018 – September 2021
Location              :   Induri, Tal- Maval, Dist Pune,Maharashtra and Baddi, Himachal Pradesh
States                   :  Maharashtra and Himachal Pradesh
Beneficiaries       : 35 Schools in 17 villages of Pune & 17 Schools in 15 Villages of Baddi
Funding Agency : Mondelez India Foods Pvt Ltd.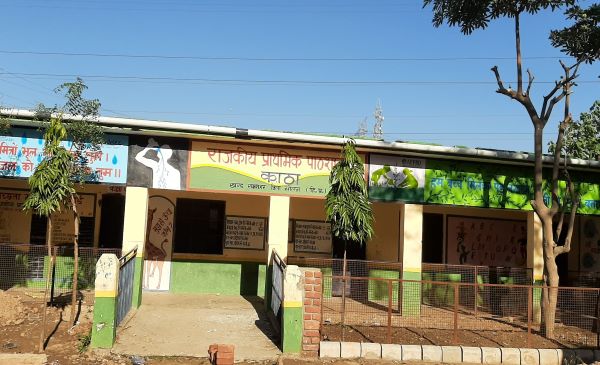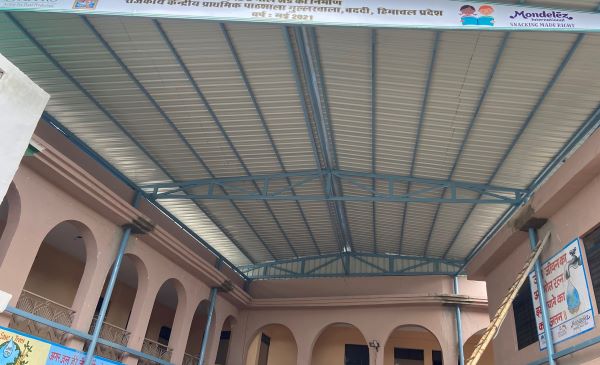 Comments are closed.