Project background 
In rural India, women constitute about 84 per cent of the agricultural workforce. Despite being major contributors on farmlands, they face a multitude of challenges – lack of education, poor health status, and limited representation in farming organizations. Empowering women translates to economic growth of the family as well as the nation. In the Indian context, women self-help groups (SHG's) in rural locales play a crucial role in improving and supporting the lives of other women. The SHG's provide both social and financial support. In addition, livelihood opportunities and market linkages are created to enable the women initiate micro-enterprises, subsequently adding to family income. The current project will be implemented in two districts, also part of the aspirational districts development program by the government. Agriculture is the primary livelihood source in these districts. However, production is low, necessitating introduction of alternate livelihood options to meet the family requirement. Most families have small and marginal lands. To help them realize better yields and make it sustainable for the family, the current project is being undertaken. This is also in alignment with the UN Sustainable Development Goal (SDG 5), that focuses on gender equality with an aim of empowering all women and girls.
The project is implemented in Satupally block of Khammam District of Telangana. Agriculture is the most predominant sector of the district economy, as 20 percent of the population is engaged in Agriculture and allied activities for their livelihood. The focus is to support women self-help groups by introducing them to micro-enterprises and their operational mechanism, market procedures, government schemes so that they reap the benefits. Education on financial literacy is essential to run the micro-enterprises; the skills and knowledge imparted would allow the women to make informed choices and appropriate decisions with their financial resources
Objective of the programme:
The main objective of the project is to empower rural women by educating them and enabling them to initiate micro-enterprises. Specific objectives are livelihood enhancement through income generation activities; Capacity building of women farmers on Financial and digital literacy; Awareness on health, hygiene and nutrition.
Major Interventions:
Preparation for skill-based training i.e. engagement with KVKs for exploring resource persons for goatery, poultry trainings, conducting meetings with SHGs etc.
Identification of beneficiaries for Establishment of Enterprises- Rice Mill. Poultry, Vegetable Cultivation etc. Mobilization for collecting contribution.
Engagement with ARMAAN NGO (stakeholder of Bayer) for Stagewise Audia Massaging services to women on Health covering Pregnant women and child below 1 year old.
Planning for SHGs training under NABARD i.e. Identification of Resource Persons, Location identification for Training, Meeting with SHGs, GPs etc.
Telangana
Village level mobilization and identification of SHG's are in progress.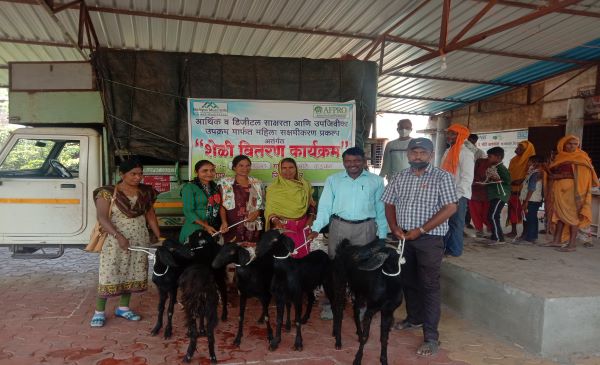 Focal Area         :  Food Security and Livelihoods
Duration             :   February, 2021 to May, 2022
Location              :  Nandurbar District, Maharashra and Khammam District, Telangana
States                   :  Maharashtra and Telangana
Beneficiaries       : 6 villages of Nandurbar Dist., Maharashtra and 5 villages of Khammam dist.Telangana
Funding Agency :  Mahyco Monsanto Biotech (lndia) Private Limited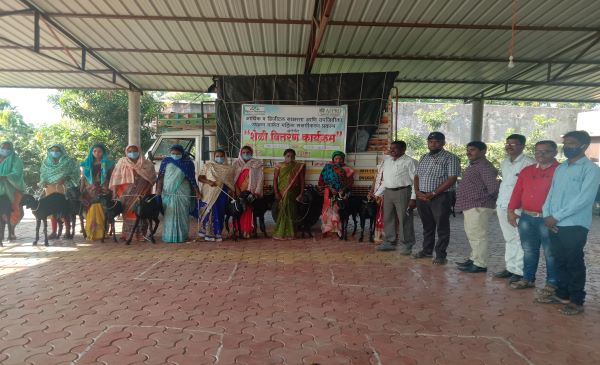 Comments are closed.