PROJECT BACKGROUND 
The project aspires to improve the income of small tea growers in Tinsukia and Dibrugarh districts of Assam, India. It intends to develop a working model for small tea growers to improve farm profitability, by the adoption of sustainable/regenerative agricultural practices, focusing on efficient soil and water management practices along with improvement of the quality & quantity of their produce.
OBJECTIVE OF THE PROGRAMME
Better Income – Quality improvement of tea production
Improve and upgrade the quality of tea leaves produced by ~1,500+ STGs network of 4 BLF by focusing on training on the use of mechanical plucking machines and following good plucking standards with a change in the mindset of small tea growers towards quality green tea leaves as quality is the key to better price realization.
Better Income and Environment– the efficient cost of cultivation and improved yield
Encouraging the adoption of sustainable/regenerative agricultural practices by the selected STGs to bring positive impacts on soil health and water and maintaining biodiversity in the STG's plantation areas. Besides this, it will also lead to optimum utilization of resources resulting in a lower cost of cultivation ad increased profit margin, and higher yields.
Better Income – Quantity (yield) or productivity improvement.
STGs lack knowledge of recommended sustainable cultivation practices like Pruning, Plucking, Soil & water management practices, responsible agrochemical management along with other intercultural operations which are of prime importance for improving yield and productivity. Smallholders will be trained on various aspects of land, soil, water, and nutrient management improved agronomic with reference to sustainable/regenerative agriculture.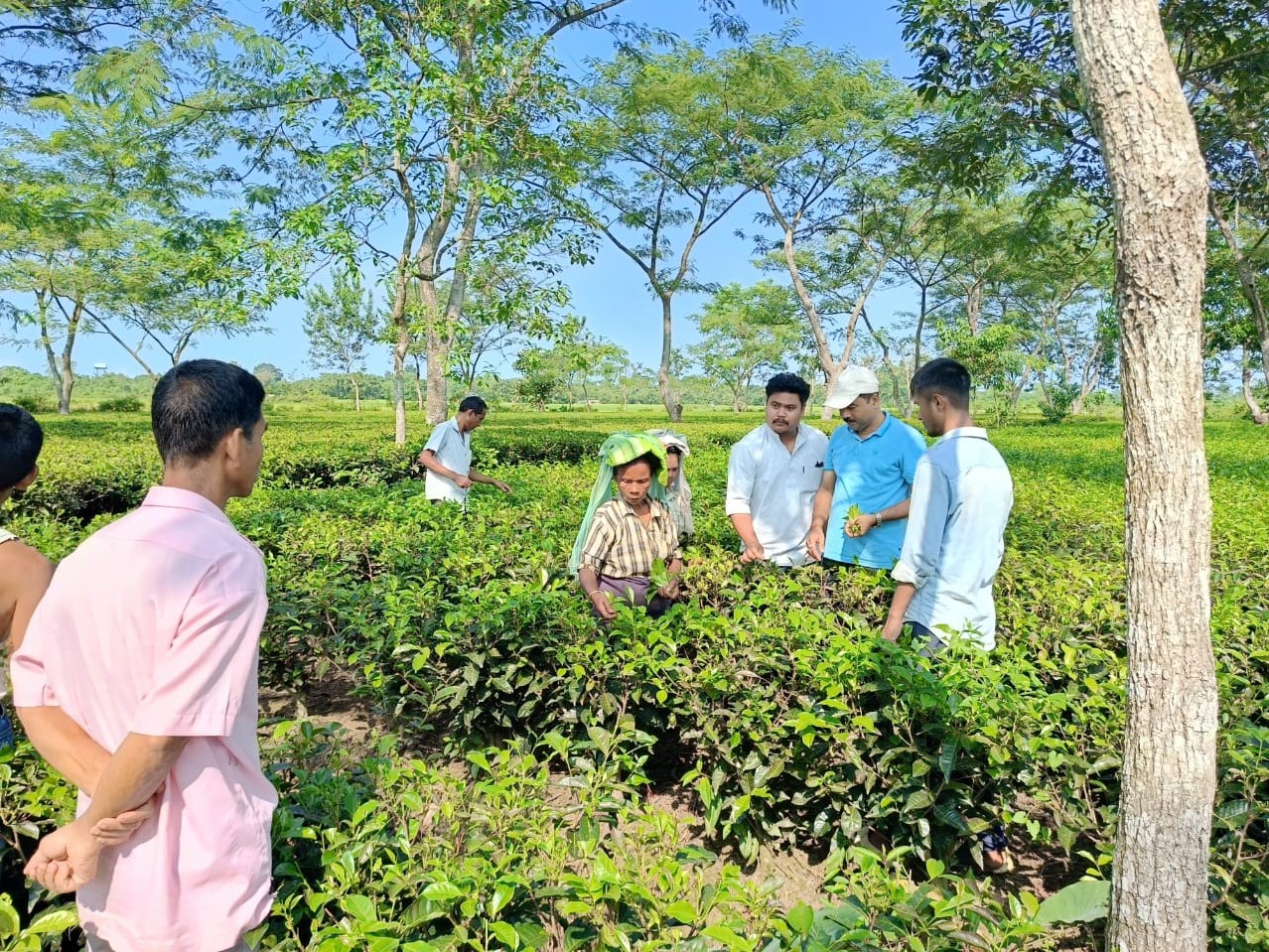 FUNDING PARTNER : IDH Sustainable Trade Initiative
DURATION                : 01/8/2023 to 31/12/2025
LOCATION                 : Tinsukia and Dibrugarh districts, Assam
Comments are closed.